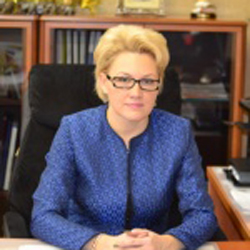 My name is Charlotte Russo. I've been blessed with a career as a marriage counselor and a clinical psychologist that's lasted for more than 40 years. Over those years, I've spent more than 100,000 hours in counseling sessions with both couples and singles, trying to work through the conflicts they face in their romantic relationships. I firmly believe that the barriers between you and the love that you desire will become obvious to you once you're able to visualize the path forward.
Commonly, both marriages and romantic relationships start out in a state of euphoria. But as time passes, some of those relationships come crumbling apart. When people come to me for counseling, I attempt to explore the reasons behind the problems, and help them find ways to turn those reasons around so they can be successful in the future.
I specialize in assisting my clients consider themselves and their relationships in the most honest way possible. This is how my husband and I have built our marriage of more than 50 years!
I try to help my clients take a deep, probing look at themselves, and discern just what it is they are bringing to the relationship, so they can grow it in a way that will change them forever. I'll help them come to an understanding of why they've been struggling in their relationship. We'll work on the tools they need to build the type of relationships they've always wanted, where they are free to fall deeper in love with their partner while at the same time reaching their own highest potential.
My goal is to help my clients see their lives and their relationships from a whole new perspective. This enables them to devise practical, applicable solutions to their problems, and allows them to experience genuine and enduring change in their lives.